Welcome to Cantina Berritta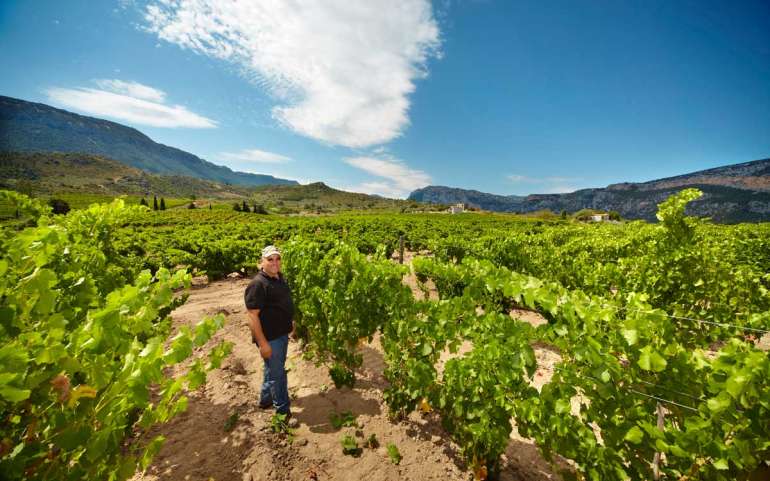 Our family has been cultivating vines and olives for several generations. We currently own an area of about ten hectares planted with vineyards, to which we have added another three hectares that are instead used for olive groves. The land is located in the countryside of Dorgali, in the picturesque valley of Oddoene. Thanks to its numerous crops, the valley was the symbol of post-World War II economic rebirth in Sardinia. It is not far from the sea and its soils are rich in decomposing granite mixed with limestone. The microclimate also gives the area an unmistakable character, which is perfectly suited to the cultivation of vines.
The olive groves are divided into four plots: the plants are about 80 years old and the predominant cultivar is Bosana. Its oil exudes intense Mediterranean aromas and an intense flavour. Berritta extra-virgin olive oil is sold in 0.25 litre, 0.50 litre, one litre and finally three litre bottles.
The grape varieties we grow are 75% Cannonau. This variety finds its classic and natural habitat in the Dorgali valleys. In addition to the traditional Sardinian and Mediterranean grape variety, we also cultivate Syrah: this variety is vinified both as a mono-varietal wine and in a blend together with Cannonau. Then there is Panzale: a rare, native white-berry variety. This grape was originally intended for consumption at the table. Thanks to a brilliant intuition, however, it was rediscovered by Antonio Berritta, vineyard owner and founder of our winery, who more than ten years ago began the long and careful work of recovery and selection, with the aim of turning it into a wine with an unmistakable flavour that exudes freshness, tanginess and notes of almond.
Vines have always been trained here with traditional methods and agronomic techniques aimed at organic production, respectful of the plants, the soil and also traditions. Organic certification has been confirmed on our labels since the 2019 vintage.
We produce eight different wines, and the current production volume is about 30,000 bottles. The Winery's objective in the near future is to use the full potential of the vineyards, a total of about twenty hectares.