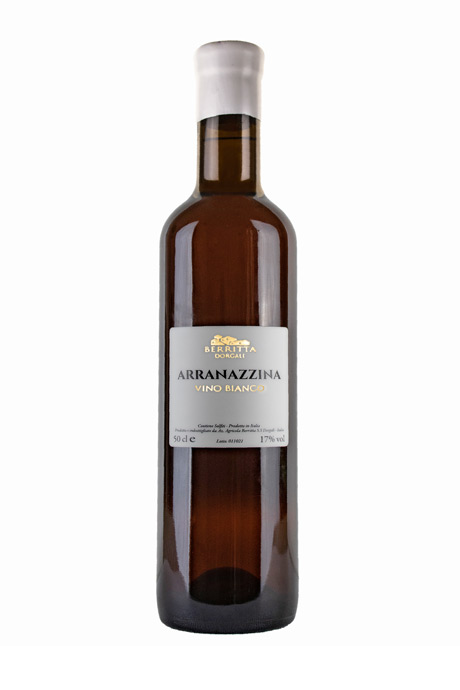 ARRANAZZINA
White wine from override grapes
GRAPE VARIETY
Native grapes.
COLOUR
Amber yellow.
AGE OF VINES
Approximately 20 years.
VINEYARD ALTITUDE
180 m a.s.l.
TYPE OF SOIL
Permeable due to weathered granite.
GRAPE HARVEST
September.
VINIFICATION
Mild over-ripening and drying, traditional skinless fermentation.
BULK AND BOTTLE AGEING
Arranazzina is a generous wine, with an intriguing and complex aromatic profile.
Apricot and dried peach stand out in the glass, with hints of tropical fruit that gradually leave room for notes of honey and sweet spices.
The sip is full and enveloping, with a powerful and firm entrance. Its lively acidity is embraced by a veil of sweetness making it ready and smooth to drink. An ideai wine in combination with traditional Dorgalese dry pastries and blue and herbal cheeses.
TEMPERATURE FOR SERVING
14-16°C
PACKAGING
50 cl bottle.