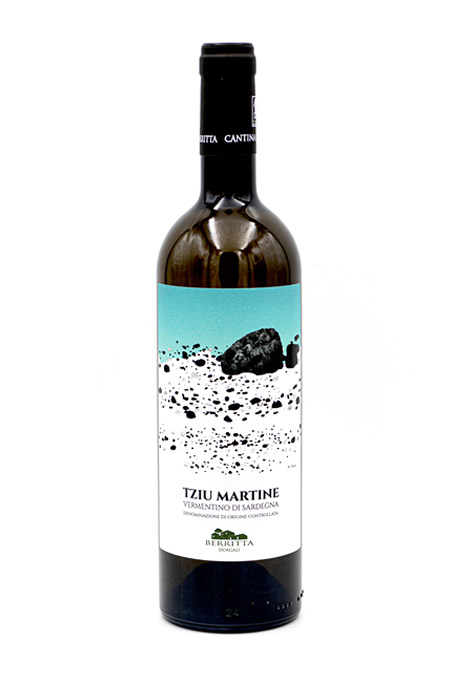 TZIU MARTINE
Vermentino di Sardegna Doc
VARIETY
100% Vermentino.
COLOUR
Straw yellow.
AGE OF VINES
Approximately 25 years.
ALTITUDE
120 m a.s.l.
TYPE OF SOIL
Permeable due to weathered granite.
GRAPE HARVEST
Manual, in boxes, first week of September.
VINIFICATION
The grapes are cooled in a cold store far one night. The following morning they are destemmed and the pressed grapes obtained are put in a steel tank to ferment with their own indigenous yeasts. After 48 hours the skins are separated and the free-run must continues to ferment at a controlled temperature of 20°C, until the sugars are completely depleted.
BULK AND BOTTLE AGEING
Once fermentation is finished, the wine is decanted, again in steel, and left to rest on the fine lees until the following spring, when it is clarified and bottled.
ORGANOLEPTIC PROPERTIES
Varietal Vermentino with a firm, fresh and salty impressiono The careful vinification with indigenous yeasts has preserved the typical aromas of this grape. Citrus and fruity notes accompany the delicate and well-defined sip due to the brief maceration on the skins.
TEMPERATURE FOR SERVING
8-10°C
PACKAGING
75cl bottle.