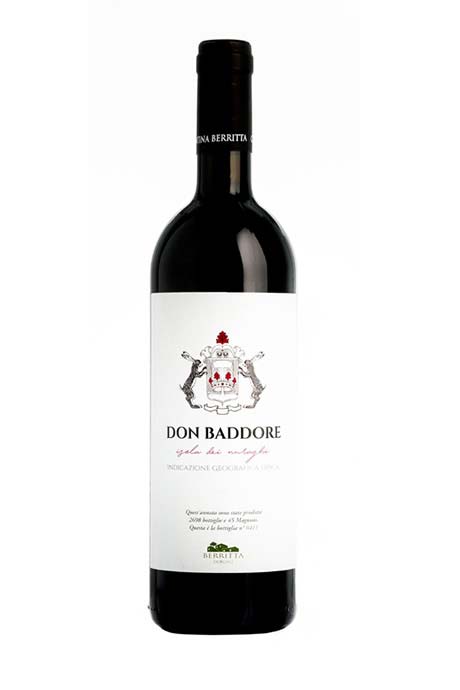 DON BADDORE
Isola dei Nuraghi IGT
VARIETY
50% Cannonau and 50% Syrah.
COLOUR
Purple-red.
VINE AGE
25/30 years.
ALTITUDE
180 a.s.l.
EXPOSURE
South-east
YIELD
50 ton/ha.
SOIL TYPE
Draining, with granite decomposition.
HARVEST
By hand, in crates, first ten days of October.
WINE-MAKING
The grapes are carefully selected and harvested, destemmed and transferred to traditional wooden vats where the alcoholic fermentation begins, lasting about 30 days and in contact with the skins, with repeated manual punching down.
AGEING AND REFINEMENT
In steel tanks for 8 months. 10 months in French tonneaux and 5 months in bottles before placing on the market.
ORGANOLEPTIC CHARACTERISTICS
A long-aged red wine with carefully selected cannonau and syrah grapes. Its deep olfactory profile features hints of red fruit in jam, spices and chocolate. Full, dry and warm sip, with thick and elegant tannins. Refined in large French oak barrels for several months.
SERVING TEMPERATURE
16-10°C
PACKAGING
75cl bottle and 1 l Magnum.