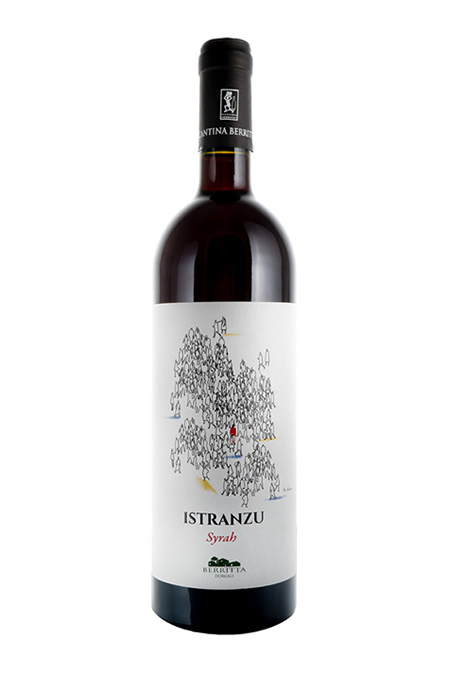 ISTRANZU
Isola dei Nuraghi IGT
GRAPE VARIETY
100% Syrah.
COLOUR
Purple red with violet highlights.
AGE OF VINES
Approximately 20 years.
VINEYARD ALTITUDE
180 m a.s.l.
TYPE OF SOIL
Permeable due to weathered granite.
GRAPE HARVEST
Manual, in boxes, late August, early September.
VINIFICATION
Destemmed and vinified gently, this "foreign" grape variety ferments fram 20 to 30 days in a French oak conical fermenter with the skins, with repeated daily manual punching down, until the sugars are completely depleted. Gently pressed with a manual press, it is then transferred into medium/small wooden barrels.
BULK AND BOTTLE AGEING
It ages 12 to 24 months in French barrels, subsequently bottled and unfiltered, it rests in glass for a few months before being put onto the market.
ORGANOLEPTIC PROPERTIES
Varietal Syrah with an olfactory impact that is austere and fine, with notes of marasca cherry and plum, spices and bitter chocolate. The sip is dry with silky tannins, well tempered by its rest in barrels. Warm, enveloping and with a full body, a big red for lengthy ageing.
SERVING TEMPERATURE
16-18°C
PACKAGING
75 cl bottle.