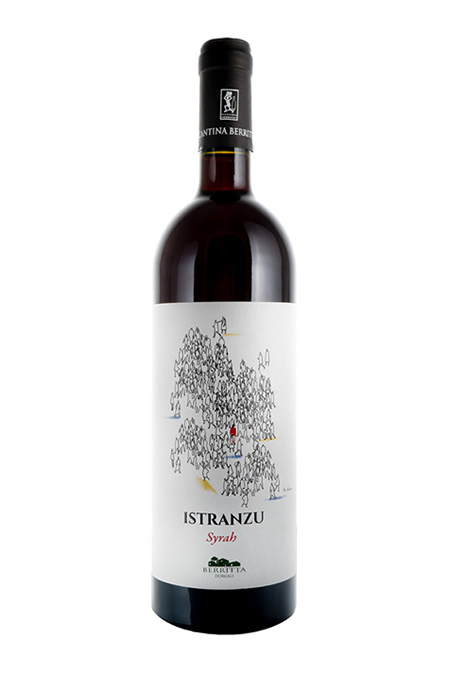 ISTRANZU
Isola dei Nuraghi IGT
VARIETY
100% Syrah.
COLOUR
Deep red with purple highlights.
VINE AGE
23 years.
ALTITUDE
180 m.a.s.l.
EXPOSURE
South-east
YIELD
40/50 tons/ha
SOIL TYPE
Sandy, granite decomposition.
HARVEST
Late August/early September.
WINE-MAKING
Destemmed and delicately vinified, this "foreign" variety ferments for 20 to 30 days with the skins in tapered French oak, with repeated daily manual punching down, until the sugar is completely broken down. Gently pressed with a manual press, it is then transferred to medium/small wood barrels
AGEING AND REFINEMENT
It ages for about 2 years in small / medium French barriques or tonneaux, then bottled by hand and UNFILTERED , it rests in bottles for at least 16 months before placing on the market.
ORGANOLEPTIC CHARACTERISTICS
Pure Syrah with a fine, austere olfactory impact, with notes of marasca cherry and plum, spices and bitter chocolate. The sip is dry with silky tannins, well-tempered by the refining in oak tonneau for 24 months. Warm, enveloping and full-bodied, a great red for long refinement.
SERVING TEMPERATURE
18°C
PACKAGING
75 cl bottle.