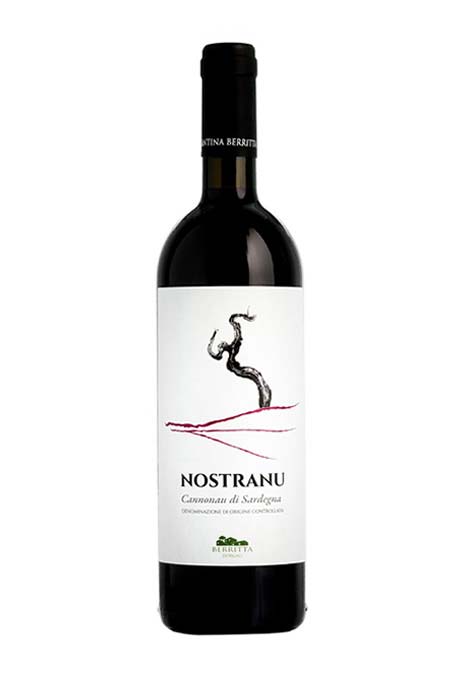 NOSTRANU
Cannonau di Sardegna Doc
GRAPE VARIETY
100% Cannonau.
COLOUR
Dull ruby red.
AGE OF VINES
Approximately 20 years.
VINEYARD ALTITUDE
180 m a.s.l.
TYPE OF SOIL
Permeable due to weathered granite.
GRAPE HARVEST
Manual, in boxes, early September.
VINIFICATION
The grapes of our youngest vineyards are destemmed and transferred into steel vats where alcoholic fermentation takes place in contact with the skins and repeated daily punching down is carried out by hand, for between 8 and 10 days. At the end of fermentation the wine is transferred to steel tanks where malolactic fermentation takes place.
BULK ANO BOTTLE AGEING
For approximately 8 months in steel tanks, a few months in bottles before being placed on the market.
ORGANOLEPTIC PROPERTIES
Nostranu, or native of the place, is a Cannonau with a medium body featuring immediacy in the mouth and a clear olfactory fragrance, well preserved by solely ageing in steel. Fruity, with delicate notes of cherry and blackberry, born from the youngest vines of our vineyard cultivated in the cru of Oddoene.
TEMPERATURE FOR SERVING
14-16°C
PACKAGING
75cl bottle and 1.5 l Magnum.