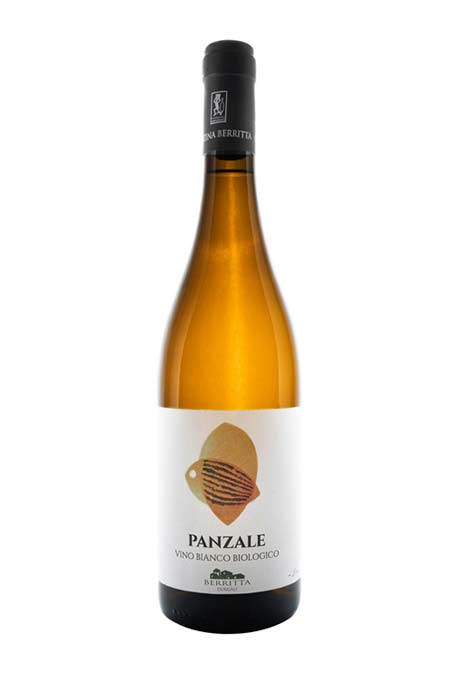 PANZALE
Vino Bianco Biologico
VARIETY
Panzale, Native Dorgalese Grapes.
COLOUR
Straw yellow.
VINE AGE
25 years.
ALTITUDE
120 m.a.s.l.
EXPOSURE
South-east
YIELD
70 tons/ha
SOIL TYPE
Draining, with granite decomposition.
HARVEST
By hand, in crates, first ten days of September.
WINE-MAKING
The grapes are "cooled" in cold storage to a temperature of 5-6°C, then pressed and transferred to steel tanks where they ferment with the skins for about 12/18 hours at a controlled temperature of 18°C, until the sugars are completely broken down.
AGEING AND REFINEMENT
Steel for about 5 months. One month in bottles before placing on the market.
ORGANOLEPTIC CHARACTERISTICS
This white wine made from the native grape variety Panzale ages in steel for a few months . Notes of almond flowers introduce a fragrant olfactory profile of plum, loquat and gooseberry. Fresh and dry sip, with a tangy trail that enhances its taste persistence.
SERVING TEMPERATURE
8-10°C
PACKAGING
75 cl bottle.