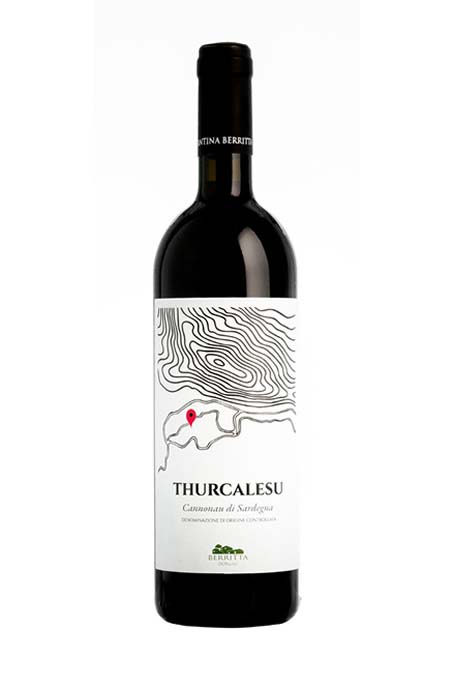 THURCALESU
Cannonau di Sardegna Doc – Rosso
GRAPE VARIETY
100% Cannonau.
COLOUR
Ruby Red.
AGE OF VINES
Approximately 25 years.
VINEYARD ALTITUDE
180 m a.s.l.
TYPE OF SOIL
Permeable due to weathered granite.
GRAPE HARVEST
Manual, in boxes, late September.
VINIFICATION
The grapes from the best stocks of the vineyards are pressed, destemmed and transferred into steel vats where alcoholic fermentation takes piace in contact with the skins for at least 15 days and with daily manual punching down.
BULK AND BOTTLE AGEING
In stainless steel tanks for approximately 6 months. Medium-Iarge barrels from 6 to 12 months. A few months in botti es before being placed on the market.
ORGANOLEPTIC PROPERTIES
A varietal Cannonau that rests in barrels of oak, acquiring a fine balance of typical aromas and structure. Ripe red fruits, herbs and delicate spices define its elegant olfactory profile. A full-bodied red with well-polished tannins, obtained from an accurate selection of vines of over 25 years.
TEMPERATURE FOR SERVING
16-18°C
PACKAGING
75cl bottle and 1.5 l Magnum.